Bodily Care in Buddhist Monastic Life of Ancient Indian and China: An Advancing Purity Threshold?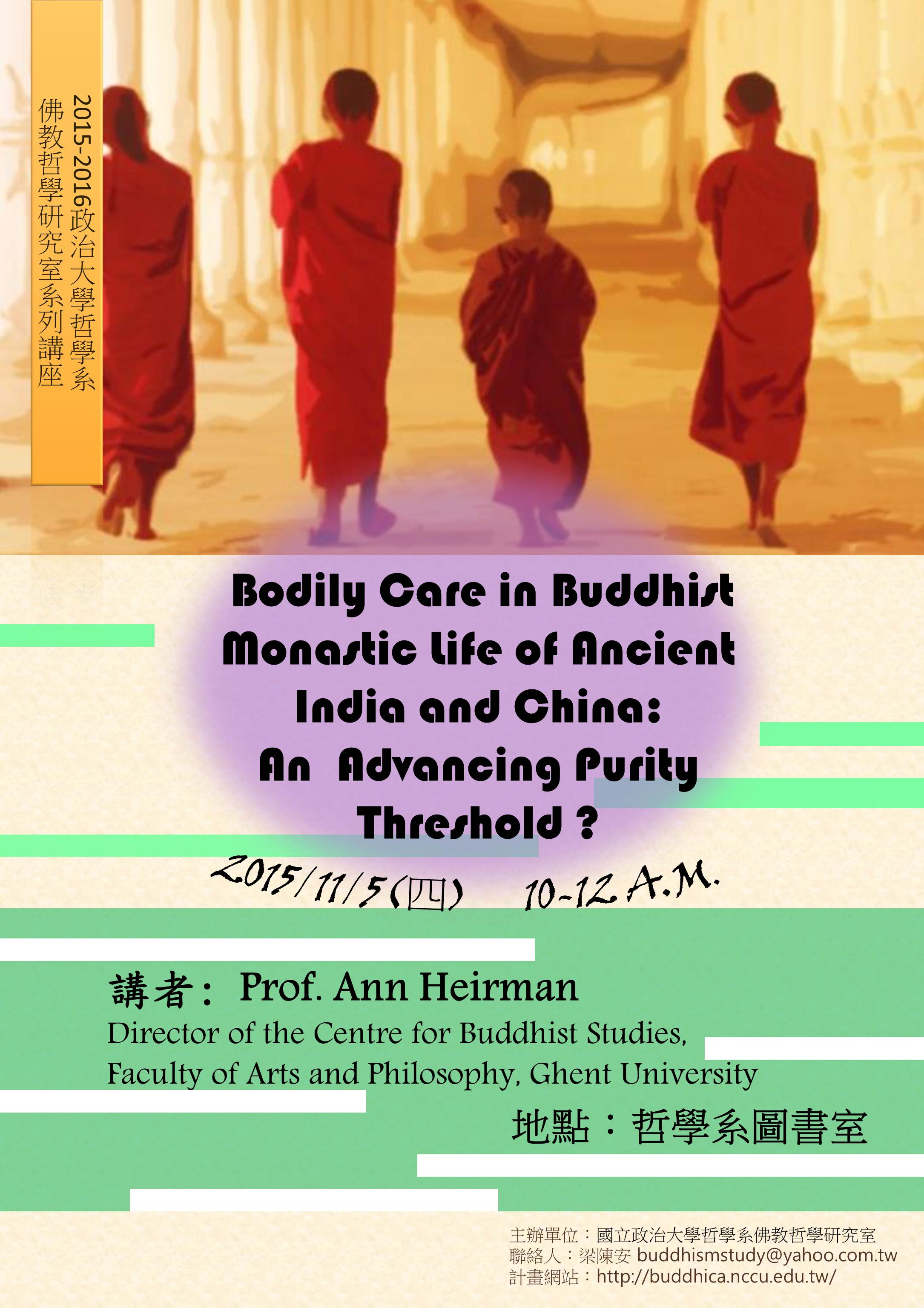 佛教哲學研究室很榮幸邀請到Ann Heirman教授蒞臨政大,進行一場有關佛教哲學的講座,敬邀大家一同共襄盛舉!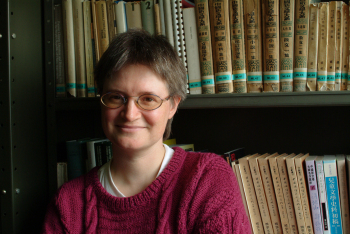 Ann Heirman, Ph.D. (1998) in Oriental Languages and Cultures, is Professor at Ghent University (Belgium), where she is teaching Classical and Buddhist Chinese. She has published extensively on Chinese Buddhist monasticism and the development of disciplinary rules, including Rules for Nuns according to the Dharmaguptakavinaya(Motilal Banarsidass, Delhi, 2015), A Pure Mind in a Clean Body, Bodily Care in the Buddhist Monasteries of Ancient India and China (Academia Press, Ghent, 2012, with Mathieu Torck) and The Spread of Buddhism (edited volume with Stephan Peter Bumbacher, Brill, Leiden, 2007). At Ghent University, she is president of the Ghent Centre for Buddhist Studies, an international rese
arch centre that focuses on India and China.
Edited 2 time(s). Last edit at 11/08/2015 07:41PM by CBSF Admin.