Seminar on Dignāga and Early Indian Logic
Date:24 April (Friday), 2015
Venue:Library Room (R330222), 2nd fl., Bainian Bldg., National Chengchi University
Author:CBSF Admin
Tag:Events
Seminar on Dignāga and Early Indian Logic
Shoryū Katsura (Ryukoku University)
Brendan Gillon (McGill University)
Application: http://goo.gl/forms/C5yXWfOyNZ (closed)
Program
09:30 - 12:00 Brendan Gillon Seminar on Fang Bian Xin Lun《方便心論》辯正論品第三
12:00 - 13:00 Lunch
13:00 - 16:00 Shoryū Katsura "Dignāga On How to Formulate a Sound Proof (parārthānumāna)"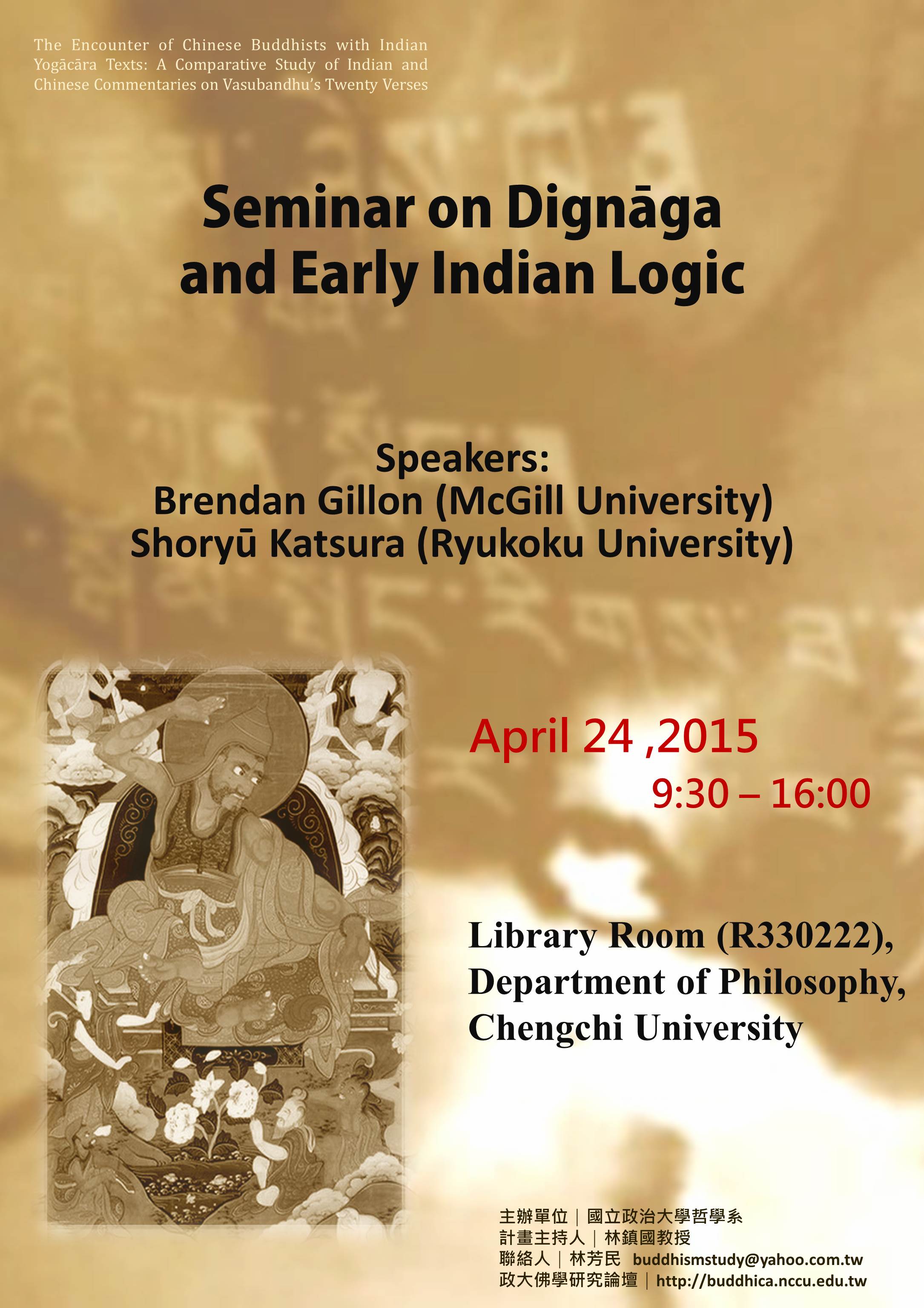 * The images on this poster are used only for non-profit purposes. If the owner is not willing to let us use your materials, please contact us via "buddhismstudy@yahoo.com.tw". We will remove the poster as soon as we received your request.
Edited 12 time(s). Last edit at 11/04/2015 11:24AM by CBSF Admin.